Remote Court Appearances by Telephone or Video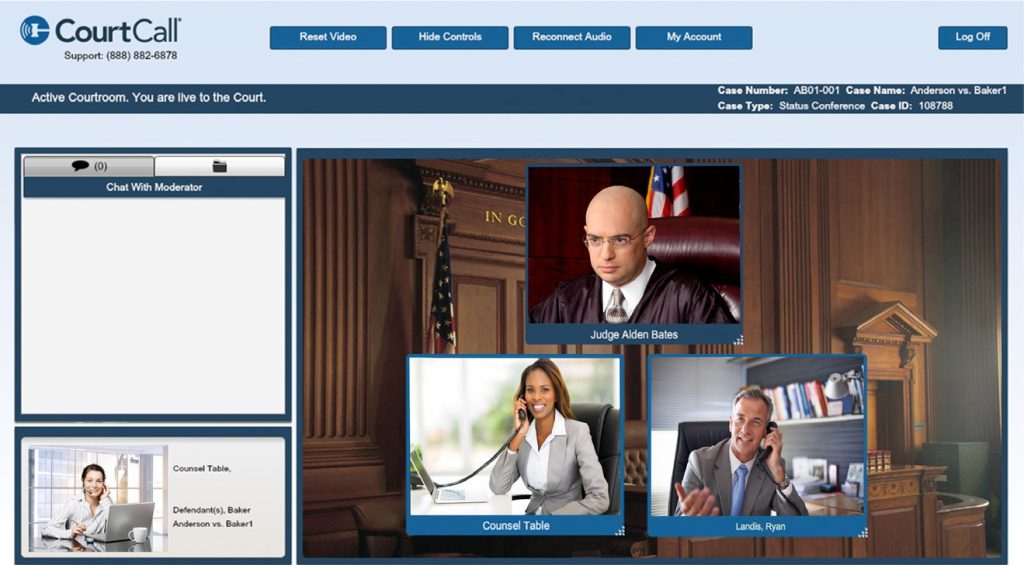 Save time, less crowded courtrooms, a more cost effective way to provide access to justice.
CourtCall handles scheduling of remote appearances, reducing work for busy court staff.
Flexible web platform allows Judge to replicate most scenarios found with in-person appearances.
1. Setup
Installation and training are completed within hours.
2. Scheduling
Lawyers contact CourtCall or visit website to schedule their appearance for an existing court date.
3. Making the Appearance
Remote participants connect by phone or website. Judge takes the bench, and CourtCall participants are brought live into court when their cases are called.